WELCOME TO SOUNDSTAGE STUDIOS
Green Screen Studios and Music Rehearsal Space in North West London
Film and Video Studios and Music Rehearsal spaces in Park Royal, North West London NW10.
Situated just off the A40 at Gypsy Corner, we are within easy reach of the M40, M25, M1 or M4
But only minutes drive from central London.
AND OUTSIDE THE CONGESTION CHARGE ZONE!
Film & Video Studio
With Green Screen Chromakey Facilities
Large Chromakey Green Screen Studio for filming and video FX, plus a newly completed control room for monitoring and recording live sessions, means that Soundstage Studios is the place to go for the best in Studio Rehearsal and Green Screen Filming.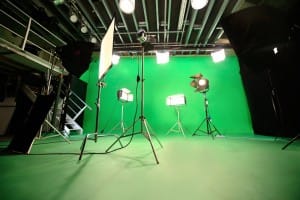 Covid-19 - Keeping You Safe
Covid-19 has presented challenges few would have anticipated. As a script plotline, it would surely have been rejected out of sheer implausibility but, as they say, "Truth is stranger than fiction." How very apt.
We have introduced protocols to ensure that you and your team are safe when you visit Soundstage Studios.
Remote Service Video Production
Use our facilities to hold your UK rehearsal, screen test or full production. And interact from anywhere – worldwide!
Productions in our studios can now be directed from practically anywhere in the world. Guaranteed in excess of 100Mbps local network speeds with ability to increase to Gigabit failsafe microwave uplink.
Live Streaming
Cinematic broadcasts at competitive prices, using the latest 4k capable cameras.
We have a team of top-class industry professionals, encompassing Producers, Directors, Vision Mixers and Sound Engineers to make your event truly special.
Rehearsal Studios
We have large, well-equipped, ground-level rehearsal rooms in North West London, with easy load-in and yard access for articulated lorries.
All with video monitored car parking.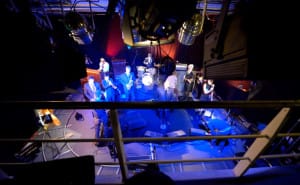 How To Find Us And How To Get In Touch
We are located in Gorst Road in Park Royal, North West London, close to the A40 and the North Circular Road and an easy walk away from North Acton tube station.
You can either get in touch with us by phone or by filling in the Contact Form on the right.
Whichever way, we look forward to welcoming you to Soundstage Studios soon.
Phone: +44 (0)20 8961 7890
Mob:     +44 (0)7854 283949
Unit 1, 30 Gorst Road,
London NW10 6LE
UK
Soundstage Studios
Unit 1, 30 Gorst Road,
London NW10 6LE
UK
020 8961 7890